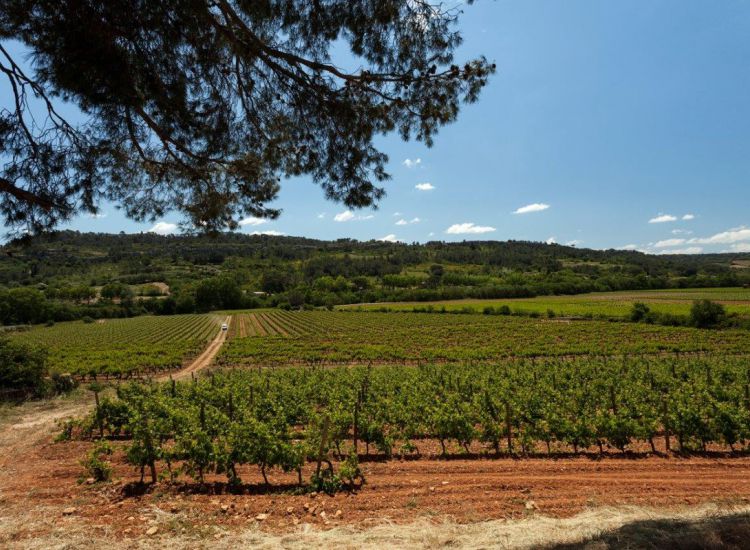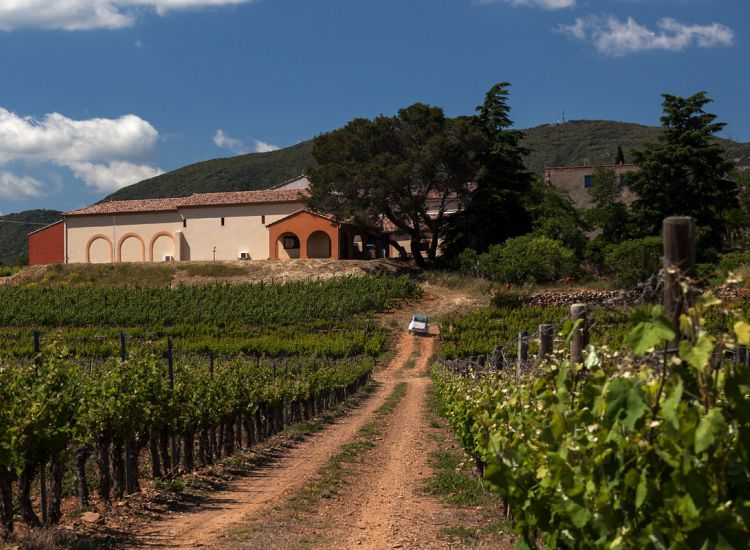 La Lauze Plots
Natural Clos, nestled in the valley surrounded by stone walls, pine trees and oaks to the east and the west, open to the beneficial winds to the north and the south.
This place, blessed from the gods benefits from ideal climatic conditions to cultivate the vine. Here the objective is to tame the ardours of vine to keep the concentration.
The whole of the wines bear a common signature, both tonic and smooth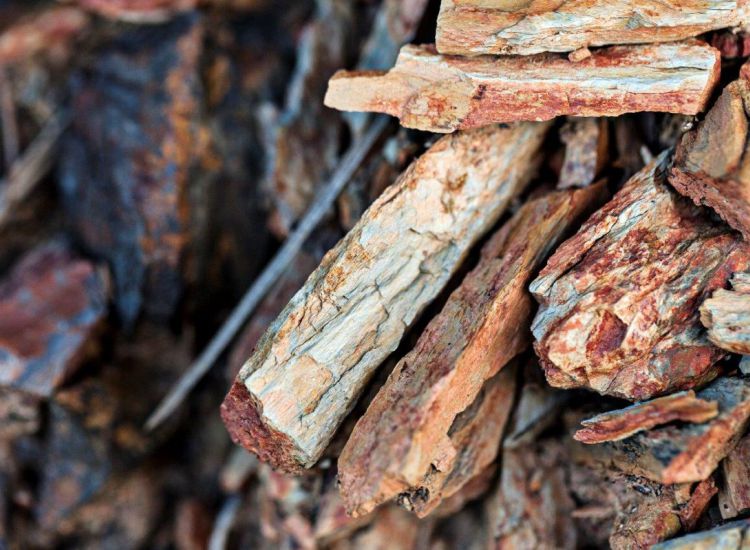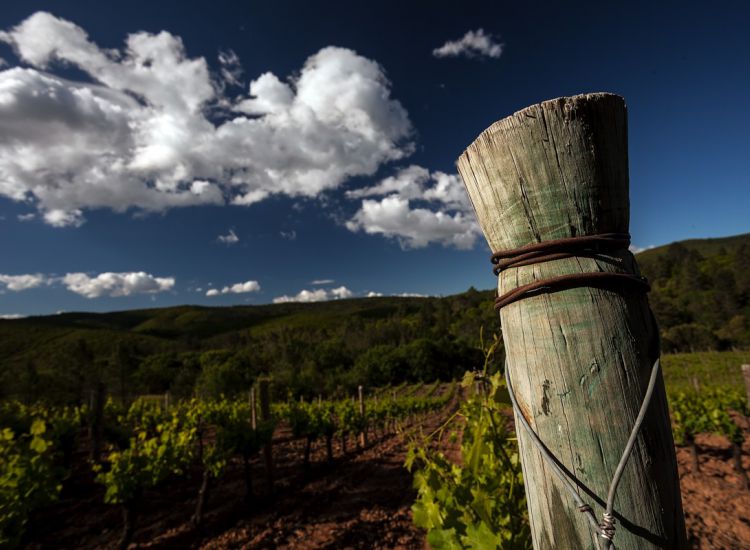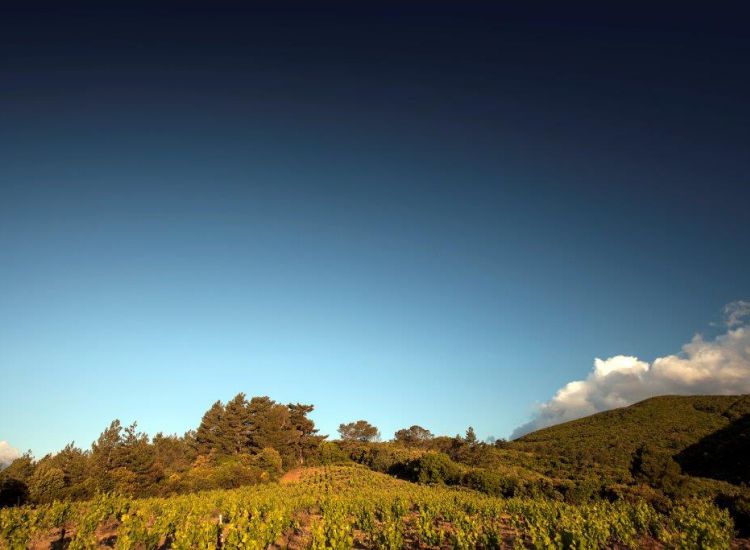 Donnadieu plots
The plots are situated uphill after leaving the hamlet of Donnadieu. They are surrounded by The strong fragrance of Cistus, pine trees, oaks and strawberry trees. The planted vines fit the contours of the hills. The soil is made of schist, smooth foliated stones that store the sun heat. One must carefully check grape maturity.
The surrounding vegetation gives the wine its typicity reflecting garrigue; the Mediterranean identity cannot be denied. The wine is exuberant.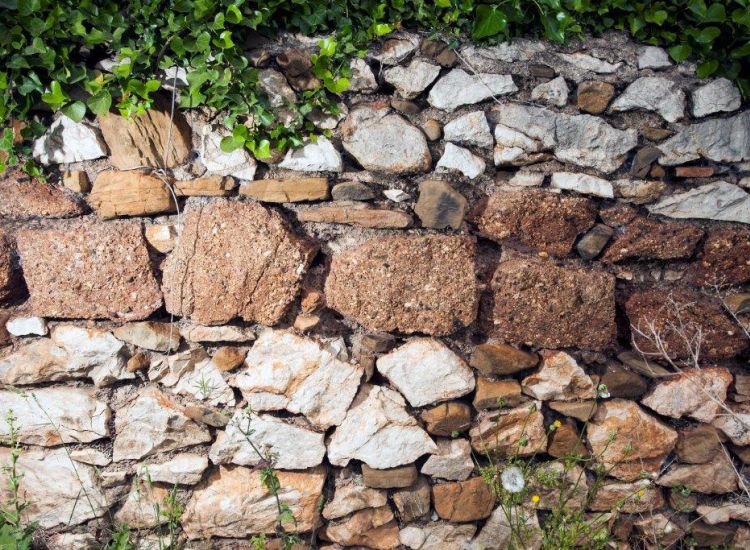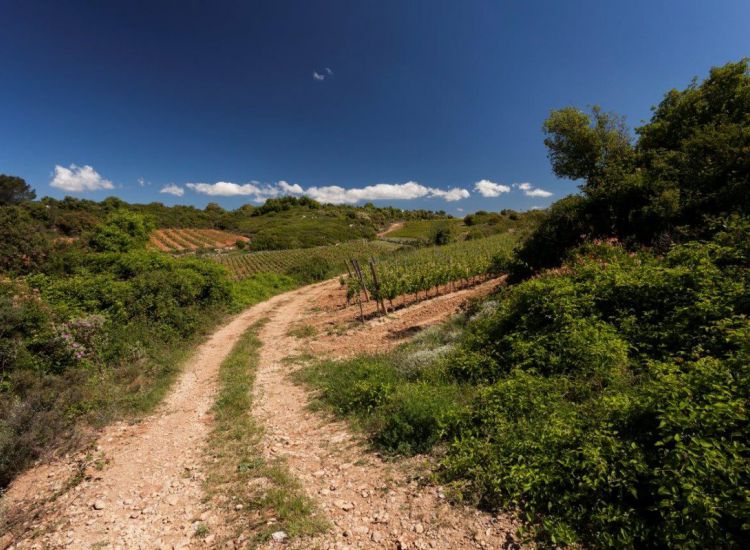 Assignan plots
The plots are named after the village situated in the hills not far from Saint Chinian, at an altitude of 250 m. Here the vines are planted on terraces. Exposure is essential. The South, South- East and South- West exposures favour aeration and sunlight.
The sandstone terroir gives elegant reds and whites for festive meals showing an enticing minerality. Challenge in Assignan plots where different varieties have been planted together for the pleasure of harvesting and vinifying 5 varieties at the same time.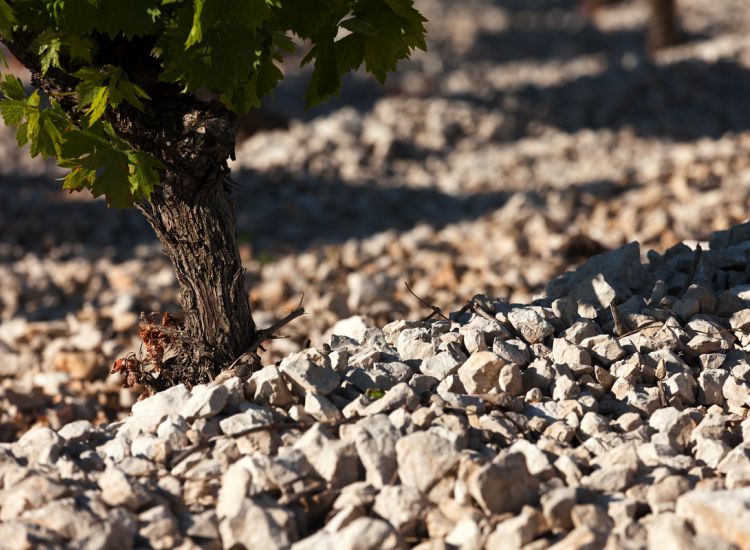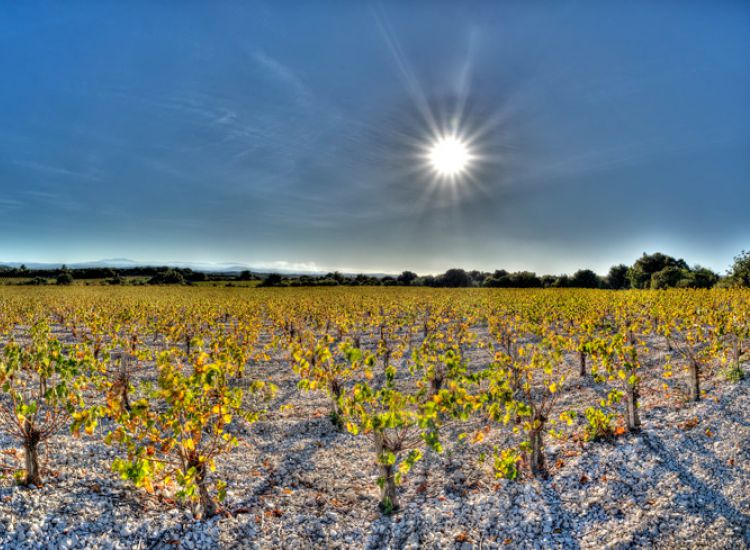 Saint Jean de Minervois plots
Culminating at 300 m of altitude, the vineyards overlook all the terroirs of the Clos. In Saint Jean de Minervois Muscat is the king variety . The plateau with its dazzingly white stones offers a unique view point over Mont Canigou.
Here the sun is abundant, the soils are poor, the vines are dense and low, they give little juice. This juice is extremely aromatic. The challenge is to bring out the freshness in the wine.